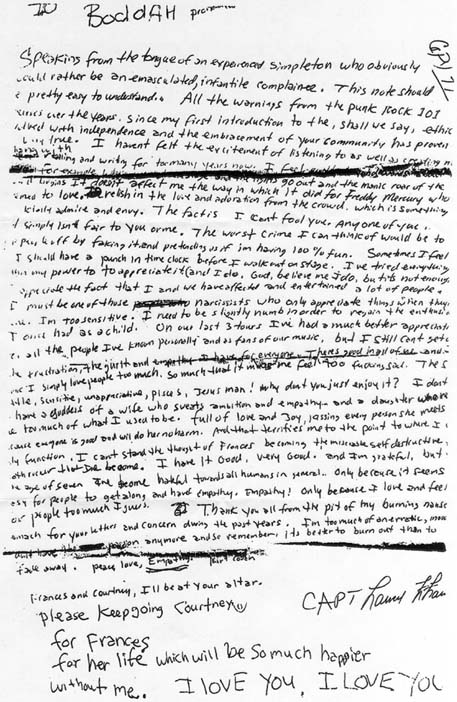 "Masalahnya, aku tak bisa membohongi kalian."
Maka, penulis surat wasiat itu, Kurt Cobain, pun memilih bunuh diri. Dia menembak dirinya sendiri pada 5 April 1994 silam. Di samping mayatnya yang kaku, Kobain meninggalkan catatan bunuh diri yang dia tulis dengan tangan.
"The fact is, I can't fool you, any of you. It simply isn't fair to you, or to me. The worst crime can think of would be to pull people off by faking it, pretending as if I'm having one 100% fun."
Begitu salah satu bagian dari catatan Cobain menjelang bunuh diri. Catatan ini kemudian jadi pembuka kotak pandora betapa sepi hidup salah satu musisi paling berpengaruh pada awal 1990-an ini.